Brighthouse SmartCare®
Last updated on April 14, 2023
⬇️ Scroll down to view actual Brighthouse SmartCare® product illustrations for your approximate age & gender.

About Brighthouse Financial
Brighthouse Financial is a relative newcomer to the long term care insurance industry, having been spun off as a separate entity from MetLife in 2017. MetLife continues to sell insurance products to employer groups, with Brighthouse selling insurance products to the 'U.S. retail segment', in other words, the individual consumer.

The company is currently one of the largest providers of annuities and life insurance in the U.S. with over 2.5 million annuity contracts and insurance policies in force as of December 31, 2022. Brighthouse has over $232 billion in assets and is favorably rated for financial strength and security by the ratings agencies:

| Company | A.M. Best | Fitch | Moody's | Standard & Poor's |
| --- | --- | --- | --- | --- |
| Brighthouse Life Insurance Company | A | A | A3 | A+ |
| New England Life Insurance Company | A | A | A3 | A+ |
| Brighthouse Life Insurance Company of NY | A | Unrated | Unrated | A+ |
Brighthouse Financial ratings as of April 9, 2021
Click to learn more about insurance company ratings.

Brighthouse SmartCare product information
Brighthouse SmartCare is a hybrid life insurance and long-term care policy that provides protection in several ways. First, it provides your loved ones with a death benefit, like traditional life insurance, and secondly it offers you long-term care (LTC) coverage if you need it. Lastly, it includes a cash surrender value if you change your mind and decide to withdraw the coverage.

This approach to long term care is known as 'hybrid' long term care and has become the predominant product on the market. It is popular because unlike 'traditional' long term care policies, which were 'use it or lose it' like term life insurance, hybrid policies include a death benefit that can be passed on to your heirs tax-free, or a cash surrender value if you change your mind.

The BrightHouse SmartCare hybrid policy is also distinct from other hybrid policies in that it is based on an Indexed Universal Life framework. IULs allows for some cash value growth through an equity index account, which is linked to an index such as the S&P 500. If the index performs well, Brighthouse will credit you with interest up to a pre-set cap rate. If the index has a negative return for the year, you would not receive any interest, but you would not lose any cash value either.

IULs by their very nature have non-guaranteed elements which means that small changes to projected interest rates or modifications to cap rates can cause policy performance to vary from initial illustrations.

Another very important aspect of Brighthouse SmartCare is that it is a cash indemnity model policy, as opposed to a reimbursement model policy. Reimbursement policies require you to submit receipts for your qualified care expenses, and generally exclude care provided by family members (since your family members don't issue receipts!) With a cash indemnity policy, you are provided with your full monthly benefit and can spend the money as you please. This includes the option to compensate family members for care if they choose to scale back their work schedules. This monthly benefit is income tax-free as long as it remains below the IRS per-diem limit, which is increasing in 2023 to $420/day ($12,775/month).

The other popular cash indemnity policies include Securian's SecureCare and Nationwide's CareMatters. Some popular reimbursement policies include OneAmerica's AssetCare and Lincoln Financial Group's Moneyguard.

Brighthouse Smartcare is available to individuals aged 40-75.

SmartCare's monthly benefit level is a function of the maximum premium account, which is a unique approach compared to other companies' products. Ages 40-49 is $90K max in premiums, ages 50-59 is $100k, ages 60-69 is $150K, and ages 70-75 is $300k. There are some exceptions, such as $50K or $100K more than 'standard,' which can be made if someone wants a higher monthly benefit than what the premium would otherwise authorize.

Payment options include single premium or installment payments across 1, 2, 3, 4, or 5-year terms.

Brighthouse is the only carrier to authorize LTC benefits paid outside of the U.S. without any limitations, which may be an important consideration for expats or those who plan to retire abroad.

Our opinion of Brighthouse SmartCare
Overall, the Brighthouse SmartCare hybrid LTC policy is competitive, but will likely be more expensive than competing policies such as Lincoln Financial's MoneyGuard and OneAmerica's AssetCare.

Some of the non-guaranteed aspects of the IUL framework mean that there is more variation in policy performance. As a general rule, we're not huge fans of IULs because of their complexity, compared to guaranteed alternatives.

The cash indemnity model is a big advantage compared to reimbursement-only models.

📄 Brighthouse SmartCare® sample illustrations
Please feel free to download and review the following PDFs:
– BrightHouse SmartCare® female 45yrs old $2.5k for 4 yrs or $2k for 6 yrs
– BrightHouse SmartCare® female 60yrs old $4.5k for 4 yrs or $3.7k for 6 yrs
– BrightHouse SmartCare® male 45yrs old $3.4k for 4 yrs or $2.9k for 6 yrs
– BrightHouse SmartCare® male 60yrs old $5.4k for 4 yrs or $4.9k for 6 yrs

📄 Brighthouse SmartCare® resources
– SmartCare client brochure
– SmartCare pre-qualification questionnaire
– What to expect during underwriting

Compare your long term care insurance options
Are you looking for the best long term care coverage at the lowest cost, that fits your specific needs?

Our brokerage is family-run with a combined 41 years of experience in the insurance industry. As independent brokers, we offer customized advice and recommendations, and can direct you to the best option among the many carriers we represent: Brighthouse Financial, OneAmerica, Mutual of Omaha, National Guardian Life, Lincoln Financial Group and Securian.

It will be our pleasure to help you navigate your options.

For comparative long term care quotes, please contact us at 1-866-LTC-BROKERS. Or simply fill out our quote request form and we will reply shortly.

Thank you. We look forward to assisting you.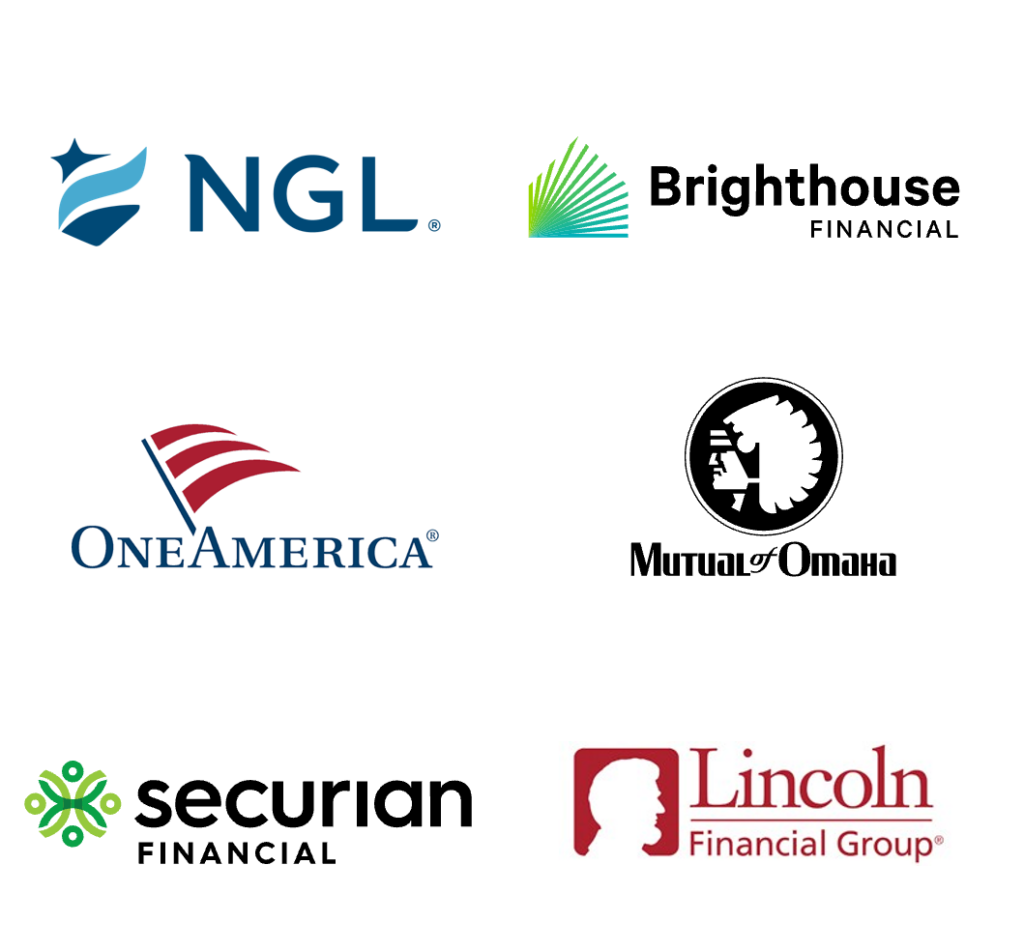 Toll-free: 1-866-LTC-BROKERS
Call today for your FREE long term care insurance quotes. Or fill out the secure form below to receive your quotes online.
🔒 We take your privacy seriously. Your information will not be shared with 3rd parties.