How to Qualify for Long-Term Care Insurance
Last updated on June 13, 2023
How does long-term care insurance underwriting work?
Long-term care insurance (LTCI) is medically-underwritten, which means that insurance companies will carefully consider your age, overall health, prescription medications, family history of disease, and any mobility issues before approving coverage.

These factors will determine whether you qualify, and if approved, which rate class your premium payments will be based on. There are generally 'Preferred', 'Standard' and one or two 'Substandard' rate classes for those with health impairments. Some companies such as NGL only have one rate class, in which case it is an accept or decline decision.

It's important to note that underwriting guidelines vary across companies, and that some conditions that would result in a decline at one company may be accepted by another. This is another reason it's important to work with an independent broker who is able to 'shop' your case to multiple carriers.

Underwriting rules are also not always black-and-white. Individual underwriters have discretion for well-managed conditions or conditions that are improving. It is also possible to add supporting documentation for conditions to present them in the best light to underwriters.

Common diagnoses declined
– Alzheimer's
– Amyotrophic lateral sclerosis (ALS) / Lou Gehrig's Disease
– AIDS/HIV
– Dementia
– Cancer in the past two years (excluding skin cancer and stage I bladder, thyroid, breast, or prostate cancers)
– Cognitive impairment
– Connective tissue disease
– Congestive heart failure
– Chronic hepatitis
– Cystic fibrosis
– Diabetes for more than 20 years (when combined with >50 units of insulin daily and/or peripheral neuropathy, retinopathy, or history of stroke)
– COVID-19 residual symptoms or less-than-full recovery
– Huntington's Disease
– Kidney failure/dialysis
– Memory loss
– Mental retardation
– Multiple sclerosis
– Organic brain syndrome
– Parkinson's Disease
– Paralysis
– Schizophrenia
– Scleroderma
– Systemic Lupus
– Transient Ischemic Attack (TIA/mini-stroke) (multiple within two years)

Common non-medical declines
– You have been advised to use the following services within the past six months: assisted living, residential care, adult day care, nursing home, or home health care
– You currently require assistance with one or more 'activities of daily living' (ADLs) such as eating, dressing, bathing, taking medication, getting in and out of a chair or bed, or using the bathroom
– You currently use a walker, wheelchair, mobility scooter, stair lift, or hospital bed
– You require supplemental oxygen
– You are receiving Medicaid benefits, Social Security disability, or a federal or state disability plan
– You have an upcoming surgery or procedure
– You're waiting on the results of lab tests or other diagnostic procedures
– You have non-compliant sleep apnea

What to do if you can't qualify for traditional long-term care insurance?
Even if you can't qualify ultimately for traditional long term care insurance, you still have options. You may qualify for a hybrid policy, an annuity with long-term care rider, or certain indexed universal life (IUL) policies with chronic care riders. These policies often have more lenient underwriting than traditional long-term care insurance.

Compare your long-term care insurance options
Are you looking for the best long term care coverage at the lowest cost, that fits your specific needs?

Our brokerage is family-run with a combined 41 years of experience in the insurance industry. As independent brokers, we offer customized advice and recommendations, and can direct you to the best option among the many carriers we represent: Brighthouse Financial, OneAmerica, Mutual of Omaha, National Guardian Life, Lincoln Financial Group, and Securian.

It will be our pleasure to help you navigate your options.

For comparative long term care quotes, please contact us at 1-866-LTC-BROKERS. Or simply fill out our quote request form and we will reply shortly.

Thank you. We look forward to assisting you.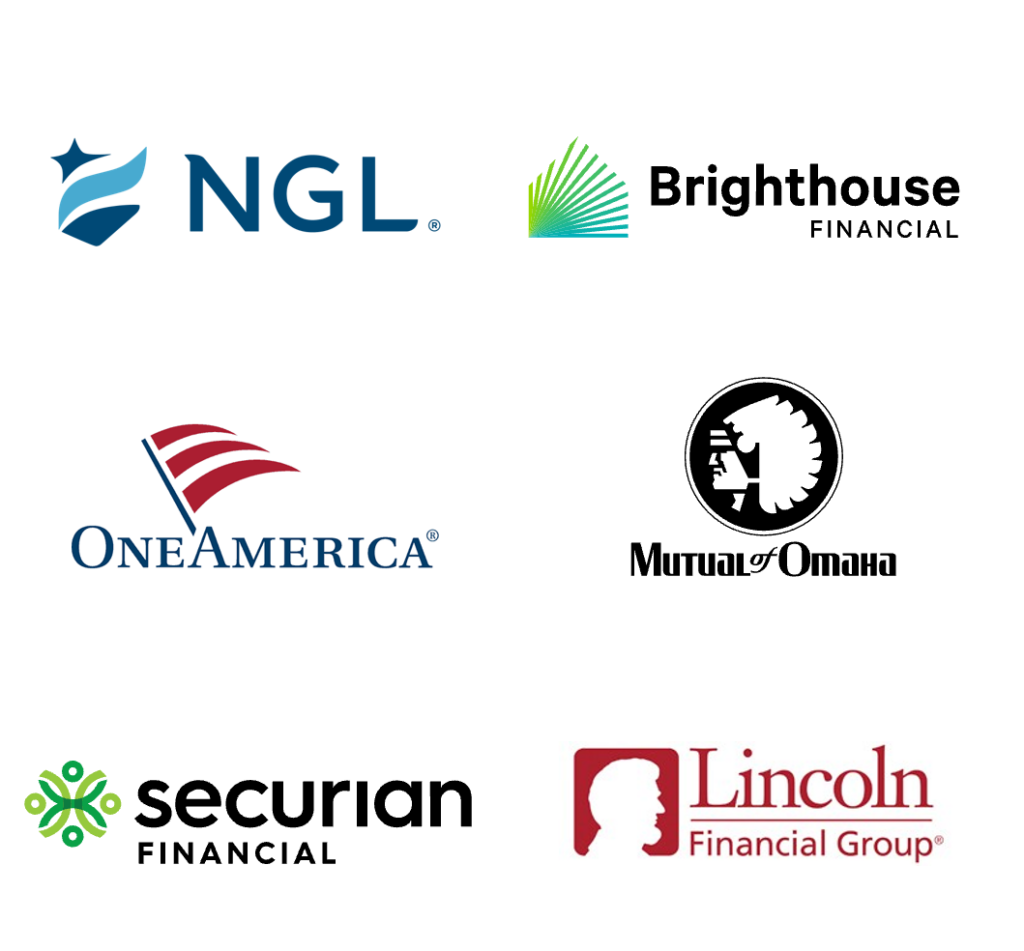 Toll-free: 1-866-LTC-BROKERS
Call today for your FREE long term care insurance quotes. Or fill out the secure form below to receive your quotes online.
🔒 We take your privacy seriously. Your information will not be shared with 3rd parties.